About Chejewel
"Chejewel" means chess jewels and is coined from "Chess" + "Jewelry".
It is a registered trademark of Touraku Co., Ltd.
History of Arita Ware
At the beginning of the 17th century, the potter Sanpei Lee discovered the white porcelain that is the material for porcelain in Izumiyama, Arita-cho. Since then until today, the name Arita has spread as a porcelain producing area representative of Japan, and Arita continues to make porcelain loved by people around the world.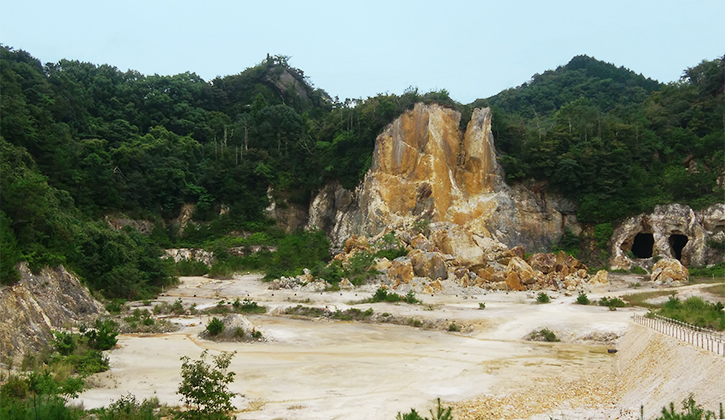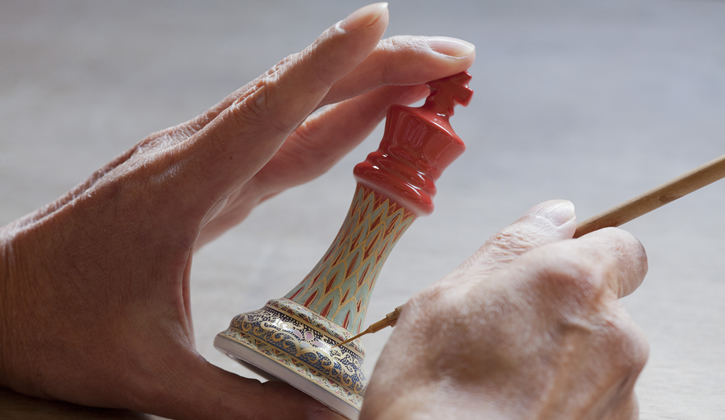 Chejewel Development
In 2016, marking 400 years since the foundation of Arita ware, for further expansion of sales channels overseas, we began the development of the chess pieces, being aware that Sevres porcelain was making chess pieces from porcelain. As raw materials, we use the world's strongest porcelain materials developed by Saga Ceramics Research Laboratory. Together with the town's potteries, it is 8 months since the development started. Due to the chess pieces' complicated shape and as we used new materials, the pieces were cracked when removed from the mold, and so on, so it took several cycles of trial and error to perfect the process.
Design
We offer a wide variety of chess pieces, for example with simple designs with a gold line on red, black or blue glazes, or tasteful items hand-painted one by one by artisans. With the beautiful, luxury design, the pieces also have a special presence as interior decoration.