Beautiful Arita ware Chejewel chess pieces
ABOUT CHEJEWEL
It's around 400 years since Arita ware was first fired. Chejewel has developed these pieces to mark 400 years since the founding of Arita ware.
About Chejewel
GALLERY
You can view Chejewel chess pieces using maximum strength porcelain as well as chess pieces using ordinary porcelain.
Gallery
ONLINE SHOP
Chejewel pieces are on sale at our online shop.
Online Shop
Craftsmanship born from 400 years of Arita history and tradition
We use the world's strongest porcelain material
By using the world's strongest china clay developed at Saga Ceramics Research Laboratory, there is almost no possibility of the pieces breaking even if they fall from a table of normal height, and we have achieved high added value product manufacturing with our luxury chess pieces.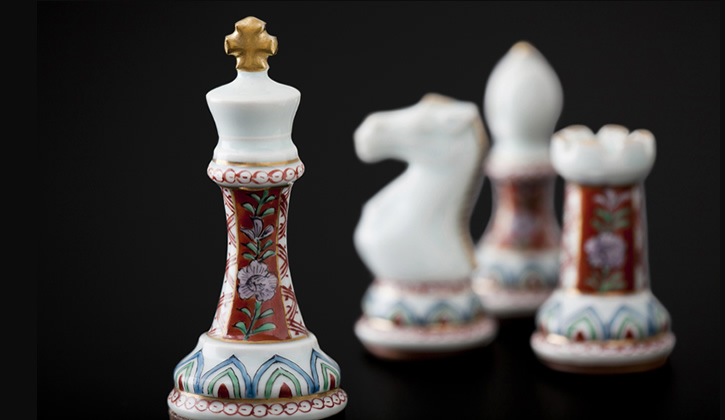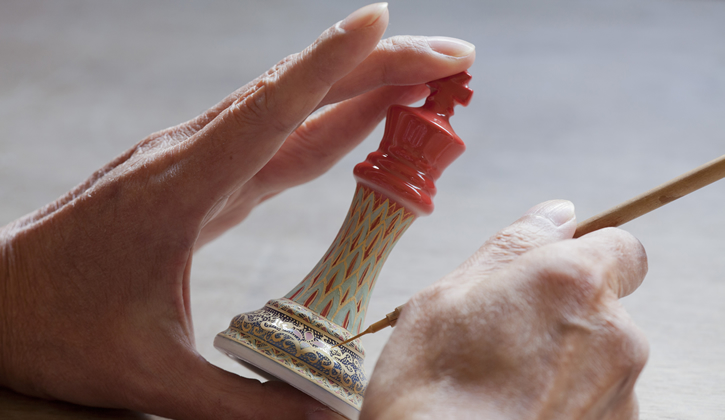 With patterns hand-painted by artisans,
luxurious items known as Kinrante
Making use of traditional Arita ware techniques, we have developed 10 to 20 varieties such as tasteful items hand-painted one by one by artisans, and luxurious items known as Kinrante gilded with gold leaf.